CONTESTING
One of the many pursuits we hams are involved in is Contesting. Consider radio as a sport. We reach out and contact as many hams as possible, giving our contest exchanges and then log the contact and then repeats the process 100's to thousands of times. I enjoy the activity and have never won a 1st place certificate but lots of hams do. Some hams are individual contesters and some join contest teams and operate as a group on different bands. I just enjoy contesting. Especially RTTY contesting.
Here is yours truly operating with a group of friends using the club call W9VB at Marengo Ridge Forrest Preserve in 2009.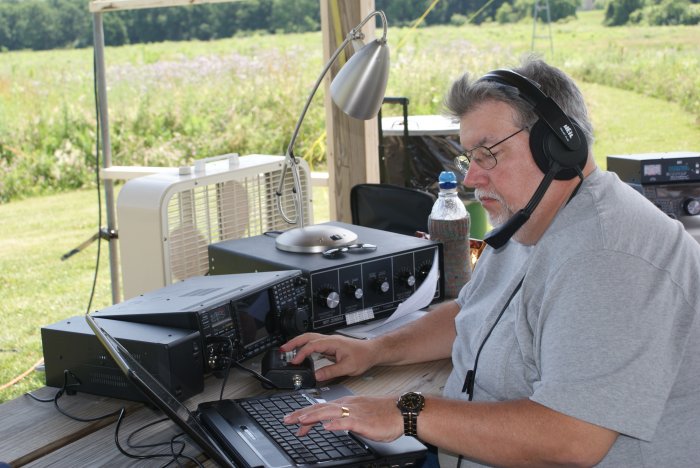 I like contesting it helps to improve your technique, your station, and your antennas.
Although there are contests every weekend I only participate in about a dozen and a half contests during the year. The contests in bold I definitely make time for
January ARRL VHF Contest (If there is 6m propagation)
ARRL RTTY Roundup
NAQP North American QSO Parties RTTY/SSB contest
ARRL International DX Contest SSB
CQ WW WPX Contest, RTTY
CQ WW WPX Contest, SSB
10-10 Int. Spring Contest, Digital
10-10 Int. Spring Contest, CW
6m and 2m Sprints
ARRL June VHF Contest
ARRL Field Day Last full weekend in June.
13 Colonies not really a contest but an enjoyable special event. Contact the original 13 colonies and spec station in England on CW, Digital, and SSB. This happens the 1st week of July. http://www.13colonies.us/
CQ Worldwide VHF Contest
North American QSO Parties, SSB/RTTY
CQ DX RTTY Contest
ARRL Sept VHF Contest (If there is 6m propagation I will participate. It's all about the multipliers!)
IL and WI State QSO Parties
CQ WW DX RTTY
Of course all of these contests are predicated that I have available time that weekend!
Contesting Tools
WA7BNM Contest Calendar List contests for the year and happening soon.
DXSUMMIT.fi Realtime spots
DXMAPS.com Shows realtime propagation. Displays spots as point to point lines on a world map.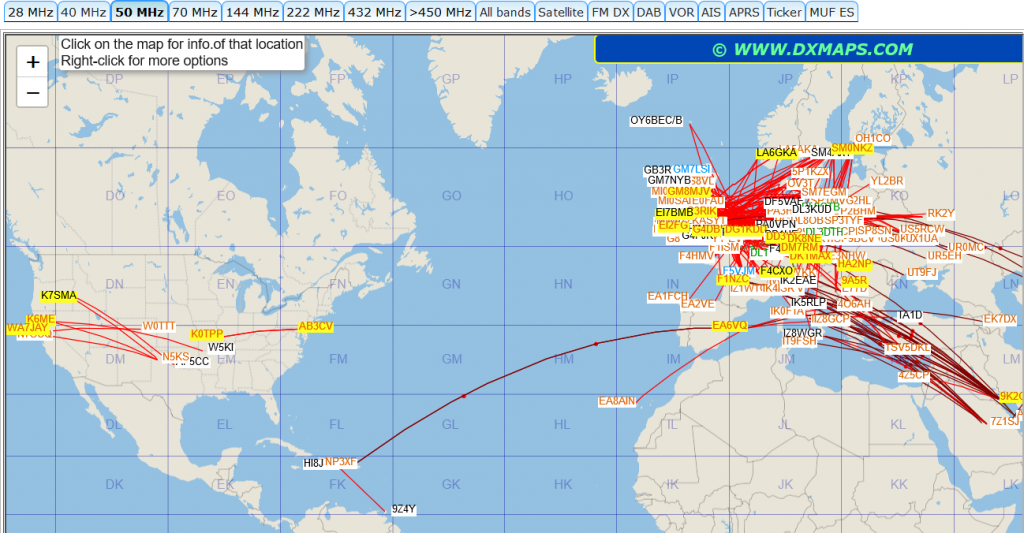 3830 Scores After the contest list your score here and compare with the other entrants.
OnLine Contest Server You will have to register to use this. It's a realtime Contest Leaderboard.