Projects
If your browser is Firefox or Chrome please consider installing the "Imagus" addon. This will allow you to hover over pics and then they will blow up in size. This is real handy if you are a little older and our eyes are not what they used to be.
On Android or IPhone, hold your finger over a picture for 1 sec until you feel a vibration and then the pic will increase in size.
Most recent projects:
November 2019 – Working on this website
Spring of 2017 – Built a WinKeyer USB computer controlled CW Keyer. Sometimes radios will stifle themselves when CW speed approaches over 30wpm due to processer power between the built in keyer and the RF going out. If you let the Winkeyer do its thing this won't happen. Plus you can use WinKeyers when sending CW using some log programs (like N3FJP) have a built-in Winkeyer interface.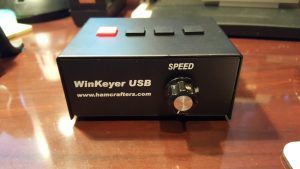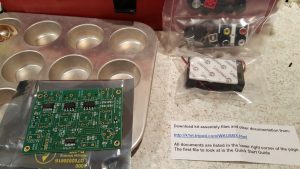 Fall 2016 – Built an Elecraft KPA500 No Tune HF+6m amplifier and it's matching
KAT500 ATU.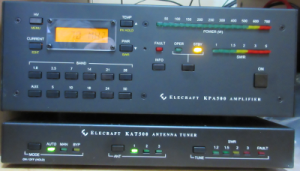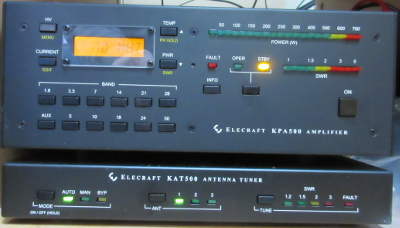 In 2016 I built an Elecraft XV144 for a friend in the MCWA.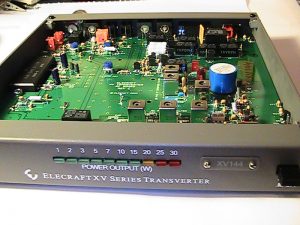 In 2008 I bought and built 3 Elecraft Transverter kits (XV144/XV220/XV432)
for use in my shack. I used them with my (then) Icom 756PROII transceiver.
Pictured here they are sitting on top of my AL 811H HF amplifier.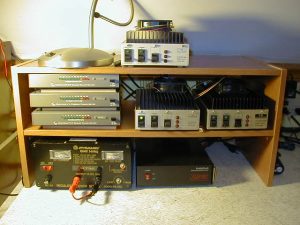 Each transverter had it's own amplifier (All TE Systems with pre-amps)
Over the years I have built a lot of kits, one my favorite past times. I love building and designing shack accessories.
About 10 years ago I built a board, Rotor-EZ, that went inside a HyGain HAM IV controller box that would provide an auto brake and a USB port for computer control.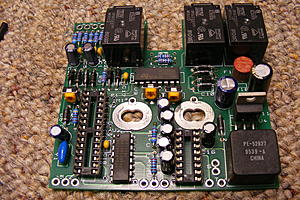 I also built several kits from Idiom Press one of which was the controller above, a programmable CW keyer,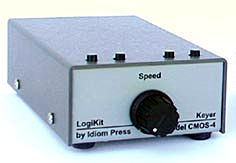 a modification to the rotor controller to provide more illumination using LEDs, instead of the old bayonet bulbs.
a Voice Message Keyer called a LogiTalker. If you are a contester and your radio does not have a built-in Voice Keyer you need this.